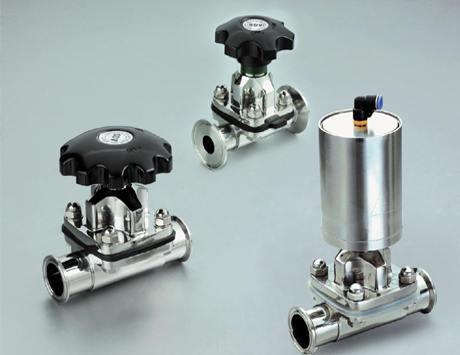 SS Diaphragm Valve
A SS Diaphragm Valve is a manual or control type valve that used to shut off the flow or process system. These are mostly applicable in pharmaceutical, food & beverage, biotech and various industries as per their suitability.
Our organization has vast experience in making these products in different standard & custom designs and sizes. Under the able guidance of our professional engineers these are prepared specially to meet the diverse requirement of the client. Our ability of supplying supreme quality products at customer's budget has enabled us to achieve our organization goal.
We have well facilitated warehouse facility to store huge quantity of the product to fulfill the need of our domestic & international clients.
Some of considerable factors of our SS Diaphragm Valves are:
Long working life
Able to control high flow
Easy and strong fitted handle to shut off the process
Available in huge quantity